May 3, 2022 House Update
Latest update on my progress on the house. Most of the walls, except in the areas where I need to build the fireplaces, are up to the tops of the door/window rough bucks (frames visible in the picture). A couple of sections are all the way up.
In the foreground you can see I've cut lintels for some of the doors and windows.
I'm waiting on a delivery in a couple of days for the timbers for the remaining lintels. Once they are cut, I'll put all of the lintels in place and finish the walls. I think I've made enough blocks to finish, if I'm a little shy I'll spend a day making a few more.
I also dug the hole (big hole) for the septic tank, only to find they have changed the permitted tanks since my application, so I filed an amended app for a new tank. Once that's approved, I'll finish the septic system and have the back yard freed up for roof work, as it will require a crane/telehandler to drop in both the vigas and the roof trusses.
I wanted to have the walls up by the end up April, looks like I'll be a week or two behind that schedule, still OK progress-wise.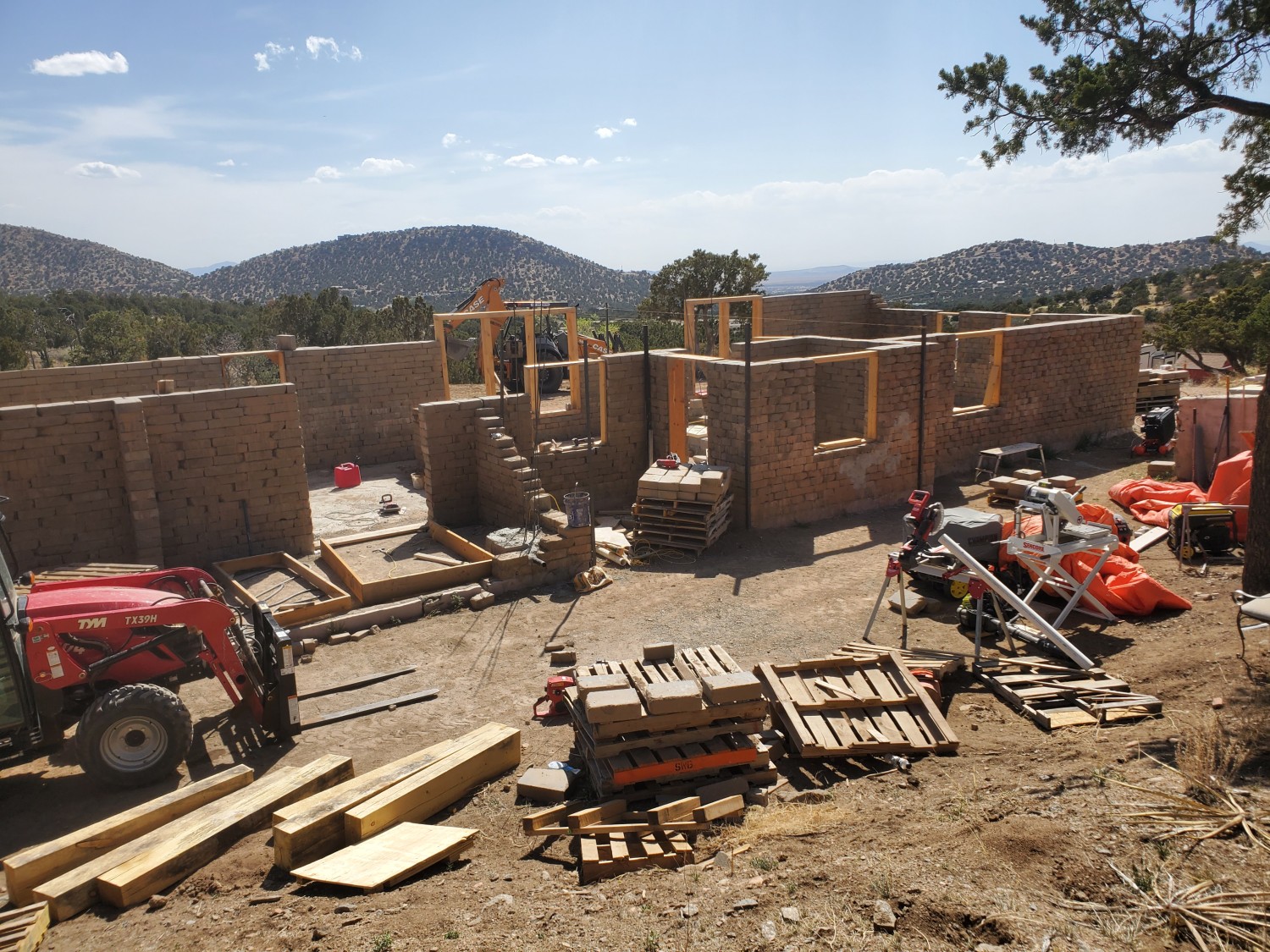 Another shot of the other side of the house.